Best Dog Breeds: According to the American Veterinary Medical Association, about 38.4% of households in the United States own a dog.
If you were thinking about joining these people and owning a dog, you might become overwhelmed with all the different dog breeds to choose from.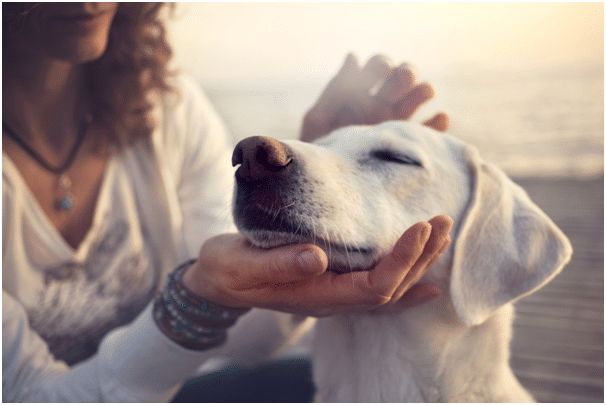 Thankfully, we have a few of the best dog breeds to choose from here, so keep reading!
1. Labrador Retriever
One of the most popular dog breeds is the labrador retriever. Depending on what gender you get, they can be between 20 to 25 inches long and weigh between 55 to 80 pounds. They're most noticeable by their black, yellow, and brown fur. They have a wide head, and they also have adorable puppy eyes. Even though they're bigger dogs, they're incredibly curious, kind, friendly, and eager. This makes them great pets for people with families or other dogs. However, these dogs have a lot of energy and need to be walked a lot.
2. Border Terrier
A border terrier is classified as a working dog, but they're very affectionate and have an easy-going personality. They love being outdoors and doing a lot of different exercises. If you're looking for a dog and want one that's easier to train, the border terrier is very receptive!
3. Bloodhound
The bloodhound is a dog that has amazing scent tracking. They were originally bred as hunting dogs, but now they're also used in police work as well. However, because they've been used as working dogs, they can still be trained and can look after small children or other pets.
4. Bichon Freese
If you want a little puffball for your puppy, you can get a Bichon Freese. These dogs are happy and energetic, but they will need a lot of grooming maintenance.
If you're allergic to dogs, they have a hypoallergenic coat, which means that they don't shed as much as other dogs. This is great if you don't want to keep vacuuming up dog hair every day.
5. Perro De Presa Canario
The Perro de Presa Canario is an average-sized dog, and they're recognizable by their rectangular shape and black mask. However, while they might be bigger, they are very well proportioned.
They normally have a low bark, but they are very confident and can have a balanced temperament. They're also great in families and very devoted to their owners. They can be very protective of their families as well, which makes them great guard dogs for your home!
Discover More of the Best Dog Breeds
These are only a few of the best dog breeds that you can buy, but there are many more that could fit in well with your family!
We know that choosing the best puppy can be stressful, but thankfully you don't have to do it on your own. We're here to help you out!
If you enjoyed this article, make sure that you explore our website to find more articles just like this one!