A dog is deemed as a man's best friend for a good reason. Almost everyone would agree how loyal, caring, loving, and genuine they can be. If you're a dog owner and you love to explore foreign sceneries and places, you may sometimes feel torn on how to travel with your dog. But thanks to the changes in the travel and tour industry, many hotels now are dog-friendly and are accepting a wide variety of dog species.
The practice of hotels accepting dogs and other pets started is a trend, but it has become a mainstay due to its success and viability. It seems that pet-friendly hotels could now broaden their target market by welcoming these furry friends to their premises. As a dog parent, though, you want the best for your baby, so it's crucial to consider some aspects before booking accommodation on your trip.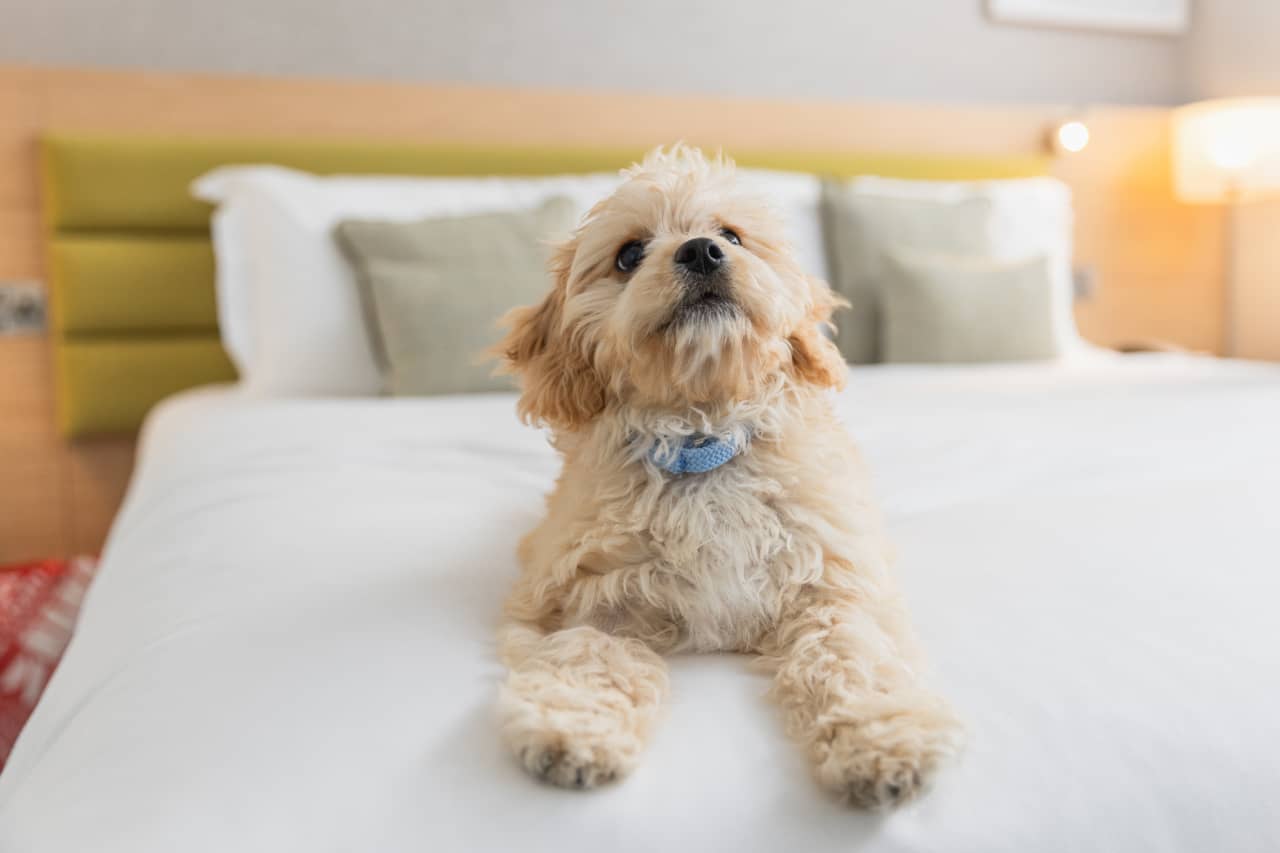 You need to consider some variables when booking a dog-friendly hotel:
1. Inquire Ahead If The Hotel Is Dog-Friendly
Some hotels don't allow four-legged guests, so you must make sure the hotel welcomes them. Websites of hotels that'll enable pets generally announce that. However, specific restrictions and limitations could be overlooked if you don't verify details directly. Try searching for dog-friendly hotel accommodations or vacation homes and cottages. Learn about them and see what their pet policies are. Chances are there could be changes with their pet-friendly aspects, and their ad listings may not have been updated recently. Double-checking and clarifying them directly is always a wise decision.
If the hotel doesn't have a website or you can't find their pet policy there during your booking process, you should contact the hotel directly. You can either give them a call, send them an email, or you can ask the travel agency to assist you in being the middleman for all your pet-related inquiries. Remember to make sure that the hotel you're staying in is dog-friendly to avoid any discomfort and hassles for you and your dog.
2. Request For A Quiet Room
Since dogs and babies somewhat resemble each other in their loud noises and cries, it could be challenging to control when they want to make loud noises. You can prevent this with your dog by requesting a quiet room in the hotel. Or you can consider giving melatonin for dogs barking, but make sure to consult your veterinarian early on.
Another alternative is to ask the receptionist for a quiet room, ideally not next to the elevator, bar, or any other high-traffic area, if you know that your dog frequently barks at external noises. Consider your hotel room neighbors and ensure that your dog won't disrupt their hotel stay.
3. Choose A Hotel That Allows Dogs Access To All Areas
While dogs are allowed in pet-friendly establishments, some hotels may restrict the locations they can access. For instance, most hotels don't allow dogs inside some high-end indoor restaurants. They might only be permitted in open-air areas and lounges.
When looking to book a vacation hotel, consider finding the one that allows your dog to roam around as freely as possible, or at least to a broader area. If they're strict regarding dogs not being allowed inside the restaurant, you can ask the staff to watch your dog to ensure they're safe and in place.
4. Inquire If There Are Any Pet Fees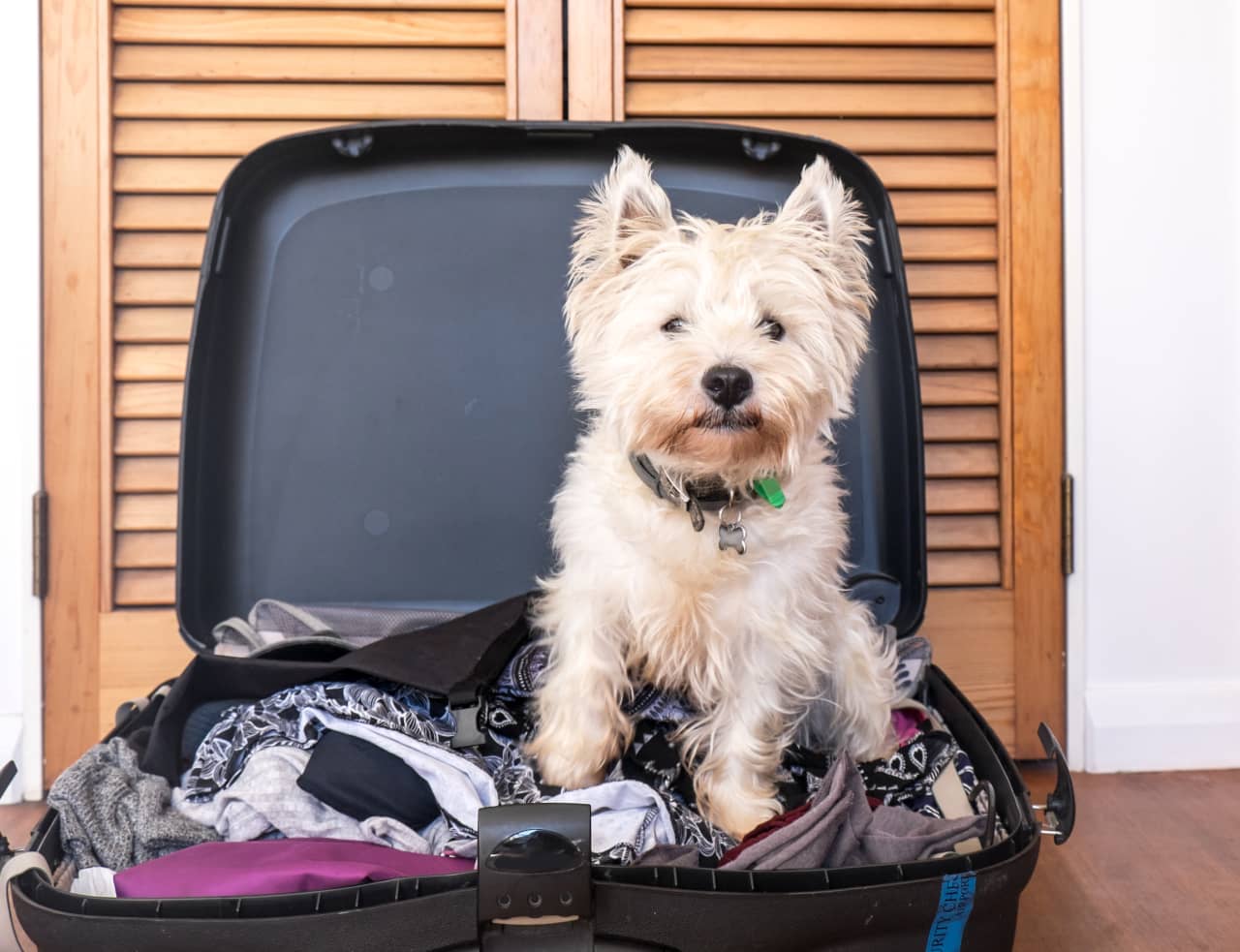 There's a wide range of fees charged by hotels for pets. It's crucial to know this beforehand, so you won't be surprised if there are any hidden charges. Fortunately, many hotels allow pets to stay with the owners without any fees. However, some hotels do charge hefty costs for pet owners. Or their accommodation price rates would differ depending on package inclusions.
Charges for pet care can be made in many ways. The most common pet fees are per pet per night while some offer a flat-rate fee. There's also an option where hotels charge a fixed cost for the entire stay, including the cleaning fee. This method comes with pros and cons. It could be a great deal if you're planning to stay long in the hotel, but it could be an expensive fee if you're only there for a few nights. It's preferable to have a per night per pet basis for the latter situation.
Some of these fees aren't available on the sites, so you need to communicate with the hotel staff regarding these. It's essential to know them beforehand so you can estimate and budget your hotel expenses when you bring your dog with you.
5. Check The Local Attractions Nearby
Check out what facilities are nearby for your dog to take a walk. This is another important consideration when choosing a location to stay. If your hotel is located in a green area, your dog will definitely enjoy a lot of walking and fun times with you. However, if your hotel is located downtown or in the center of the city, it's still fine; you can just head over to the nearest park for a walk with your dog.
6. Ensure That The Floor Of Your Room Is Dog-Friendly
Ask for a room with dog-friendly flooring if you're worried about muddy paws and your dog scratching the floor surfaces. Some hotel rooms don't come with carpets, so you won't have to worry when your dog accidentally pee. Tiles and other flooring options are easier to clean, so try to inquire about this detail beforehand.
7. Find Hotels With Available Water And Dog Treats
Treat jars are always a good thing when you're looking for a pet-friendly hotel. You want your dog to be in love and comfortable with the place. When the staff offers dog treats upon your dog's arrival, that's already a winning point for them.
The hotel should provide treats for dogs and water bowls for freshwater. Since your dog will be spending a lot of time outdoors, it'd be great to have water accessible and ready for them in the hotel facilities.
Conclusion
It's always a great idea to plan your trip early on, especially if you're traveling with your dog. With the tips stated above, you can select the best dog-friendly hotel accommodation for you and your dog. This will result in a hassle-free and joyful time for you and your dog for sure.