As the holidays approach, you're probably getting ready to decorate. For some homeowners, the decorations stay the same, year after year. Lights, ornaments, wreaths: you've got it all and you feel no need to change it up. But what holiday decorations could help you shake it up?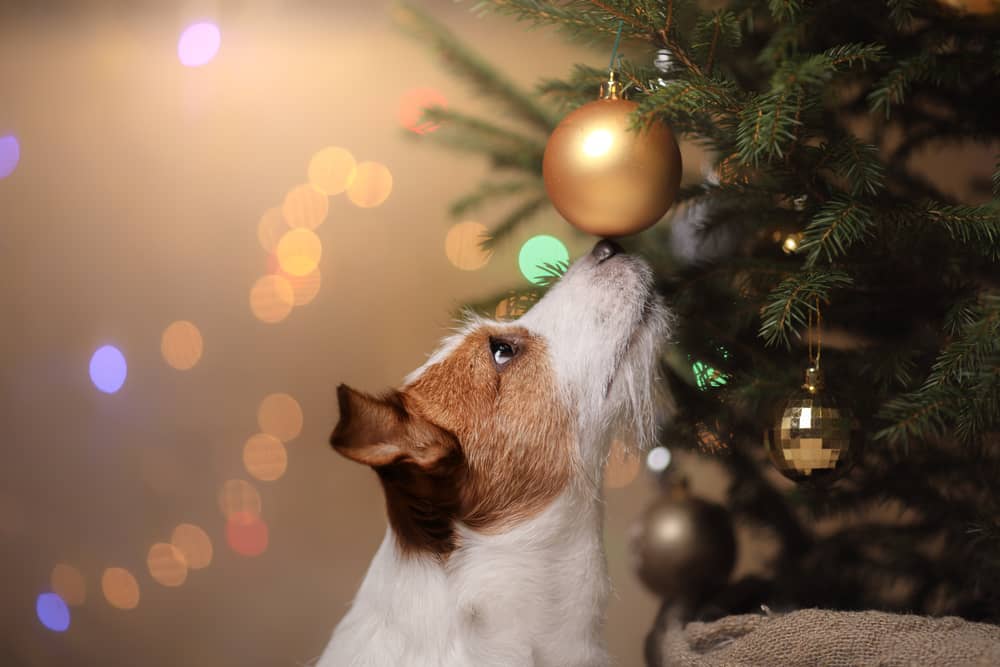 While you should consider redecorating to keep the holiday season fresh, you'll want to think about how they'll affect your pets. While some decorations are safe for your pets, others could be a choking hazard, or they could simply be toxic to their health.
So what decorations do you use? From dog-proof Christmas trees to rearranging the decorations in your home, here's how you can keep your pets safe during the holiday season.
Move decorations where they can't reach them
Before you begin considering all the other dangers in your home, you need to first think about what your animal can reach. Think of it this way: if your pet can reach it, they will eventually grab it. Toxic or choking hazard, it is a danger to them if it is in reach. So you should take every precaution to ensure that they're where your pet cannot get to them.
These include broken ornaments, Christmas lights, sugar-free candy, electronics, walnuts, chestnuts, tinsel, holiday figurines, and more.
You also need to be wary of what plants you keep out. For instance, plants like mistletoe, hollies, lilies, and daffodils are toxic to animals. If you decide to use them as decorations, you should place them in areas where your dog will not be able to reach them. Even if you place them over the doorway, you should make sure they're properly secured; otherwise, they could fall and your pet could get to them.
Now, why is it such a priority to keep things out of reach? First off, you want to protect your pet at all costs. You should help your pet avoid all things toxic so their health is never put in harm's way.
Moreover, toxic objects and objects lodged in their throats and stomachs make for expensive vet appointments. Research has shown that the average cost of a vet appointment for the removal of a foreign object costs anywhere from $300 to $1,200, without surgery. With surgery, it can cost anywhere between $1,600 to $10,000.
Suddenly, that vet appointment throws a serious wrench at the holiday season, especially if you haven't completed all of your holiday shopping just yet. Best of all, you can leave the pet worries behind and simply enjoy the holidays as a happy, healthy family.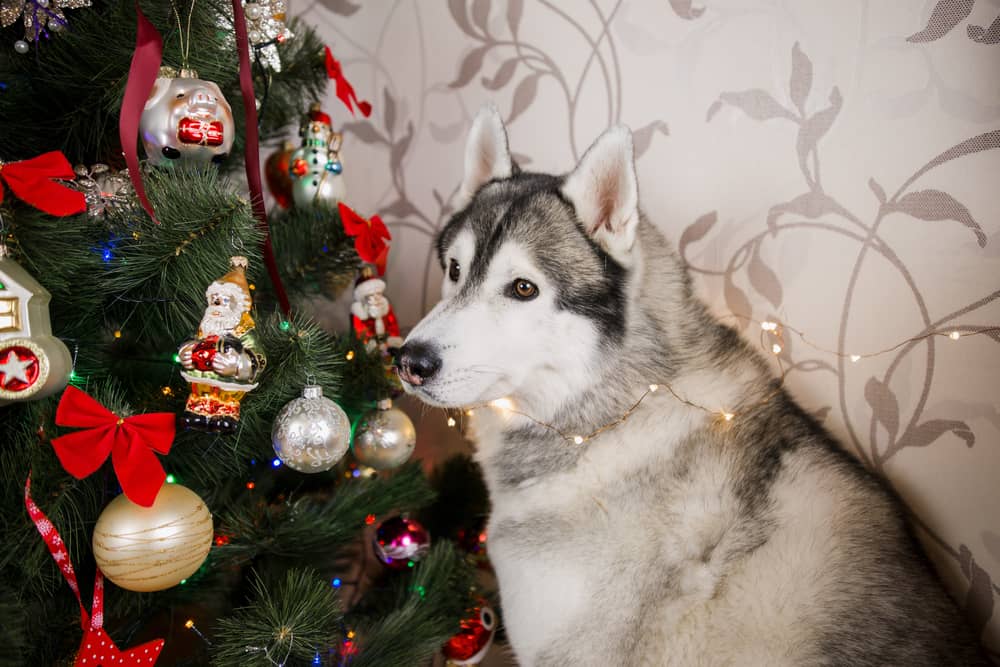 Be wary of the food you serve
As mentioned, there are foods that are toxic to pets. The list of common foods that could harm your dog's health include:
Alcoholic beverages
Apple seeds
Avocados
Candy – chocolate and anything containing the sweetener Xylitol
Coffee
Garlic
Macadamia nuts
Mustard seeds
Onions and onion powder
Raisins
Rhubarb leaves
Salt
Tea
Walnuts
Xylitol
Yeast dough
A great way to keep them away from foods they shouldn't be eating is to give them food they'll want to focus on. Bully sticks are a great option, as they'll give them something tough to chew on that takes considerable time to eat.
Manage your Christmas tree
Along with keeping an eye on decorations, you also need to manage the trimmings from your Christmas tree (and all needles that fall off). Those trimmings can be dangerous to your pet, especially if swallowed. Not only are they dangerous to their overall digestive health, but they can cause serious risks when old and stiff. When stiff, they could potentially cause your pet's trachea, stomach, or intestine to be pierced, which you'd want to avoid at all costs.
So don't take any chances. Choices for securing your tree could be:
Putting your dog in their crate as you trim your tree and vacuum up the trimmings.
Giving your dog a treat, like elk antlers for dogs, to focus on while you clean around the tree.
Placing a guard fence around your tree to keep your pet away from lights, ornaments, and trimmings.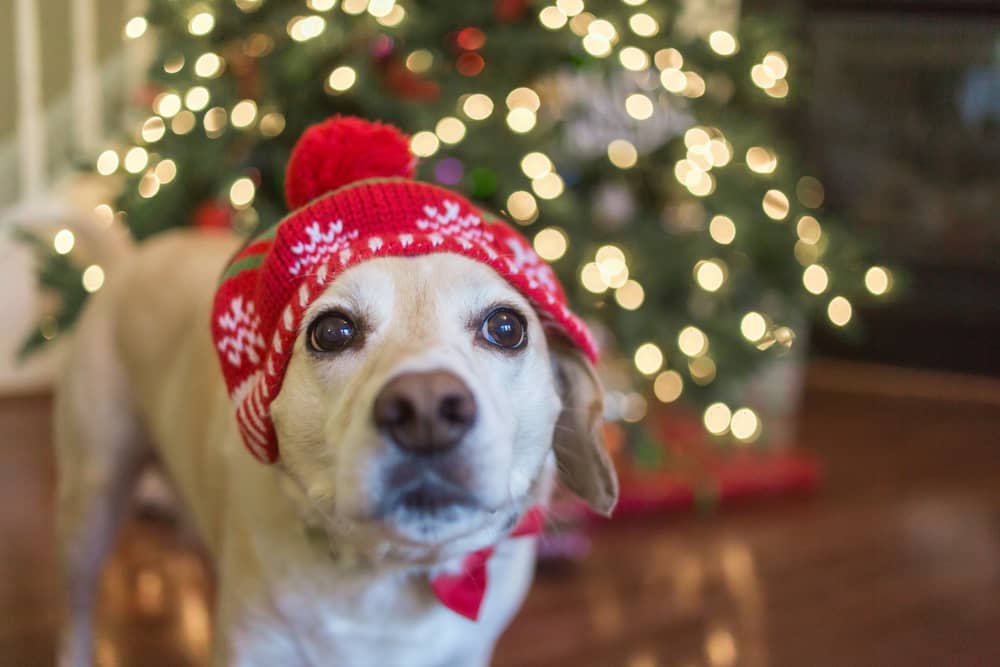 Prepare to protect your pet
Amidst all the holiday cheer, you may get distracted by the things going on, enough that you don't pay attention to your pet's health. While you won't be able to keep an eye on them at all times, you can remain prepared – as preparation is the only way we can truly stay safe. Also Read – 6 Things To Consider Before Getting a Dog
So how do you prepare to protect your pet? First off, you should have a list of emergency numbers you can call when in need. These include:
Your primary vet
Your nearest emergency veterinary hospital
ASPCA Animal Poison Control Center: 888-426-4435
Pet Poison Helpline: 855-764-7661
Along with that, you need to keep an eye out for your decorations and your pet's behaviors around them. Notice your dog sniffing around at the tinsel? See your cat knocking over ornaments and getting interested in the broken remnants? You need to reconsider how you're decorating your home, as well as what elements you should remove entirely.
This holiday season, don't take any chances with your pet's health. Instead, take the time to consider how you're decorating and how it could affect your pet's health. If your pet is especially nosy, move decorations to places where they cannot easily reach them. If you have foods that could be toxic to your pet, place them higher up on counters so they can't get to them.
Take your precautions early on and stay prepared. And don't get stressed if your pet gets into something they're not supposed to. Chances are they're going to. Just improvise and act to protect them however you can.