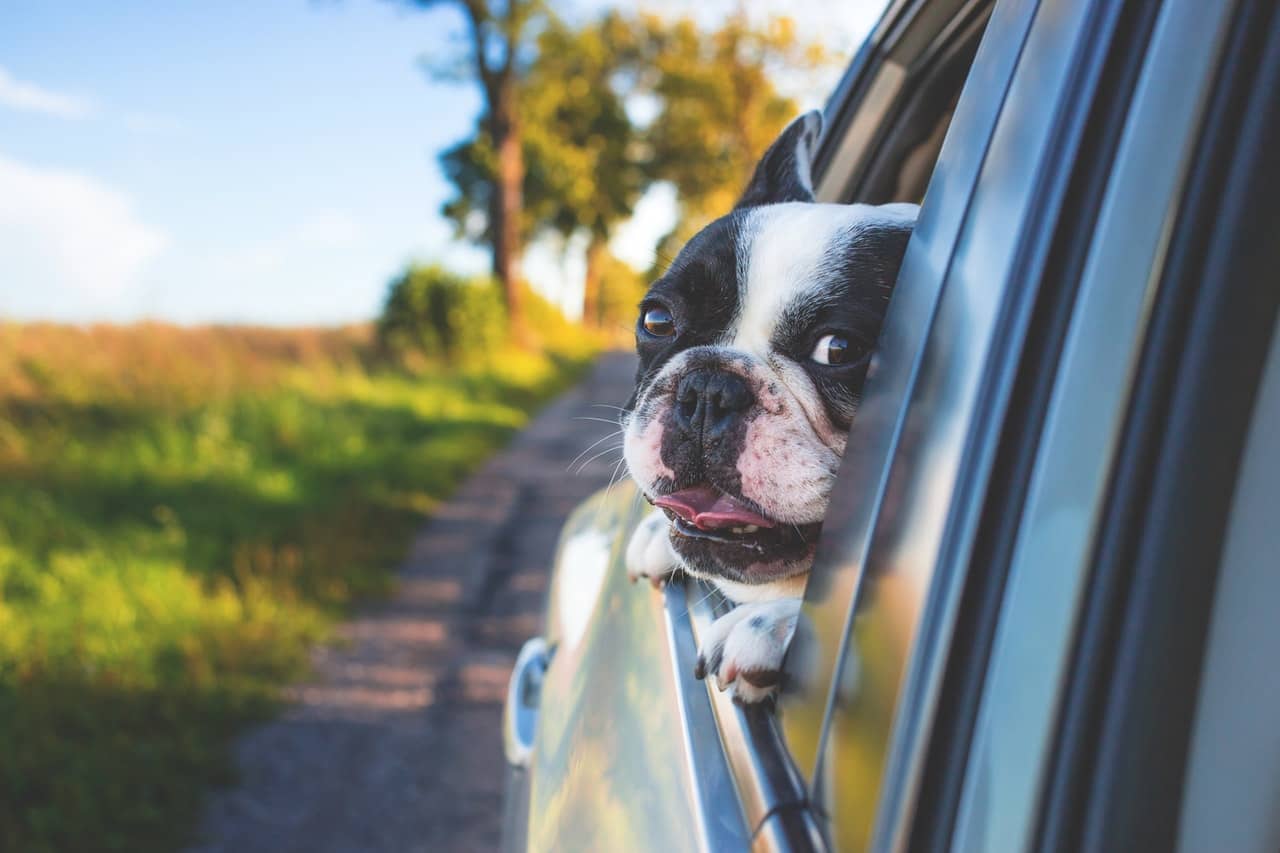 Traveling in itself is a therapeutic thing to do, but the experience becomes better when you can travel with your dog. Most pet owners would agree with this, seeing as approximately 78% of pet owners travel with their fur babies. There are many benefits to this – for one, you don't have to miss them when you're away. Pets, particularly dogs, are also great company, especially when you are traveling alone. As well, since dogs are naturally curious and are often eager to explore new surroundings, traveling with them forces you to slow down and appreciate the places you go to.
Of course, it goes without saying that you, as a dog owner, have certain responsibilities when it comes to the safety and comfort of your pet while traveling, especially when you're the one behind the wheel. For instance, if you really have to leave your dog alone in your car, you have to know how to do so properly and safely. Here, we will explore other steps that you can take in order to ensure your dog's safety when traveling.
Prepare Your Pooch
Preparations for your trip should begin long before your actual travel dates, especially when you are going on an extended trip. First and foremost, make sure that your dog's identification details are up-to-date, especially since of the dogs that went missing within the past 5 years, only around 15 to 20% were returned. It's also important to have your dog thoroughly checked by a vet before the trip. Make sure that your dog's vaccinations are up-to-date, and don't forget to pack your pet's vaccination records with you. This will ensure that your pooch has no health conditions that could lead to discomfort while you are on the road. As well, your vet can also help you gauge if your dog shows any kind of stress-related behavior that might affect their comfort during your trip.
Dr. Jonathan Roberts, a veterinarian from Doggie Designer, states that while most dogs do love a trip as it usually leads to exciting places, some dogs, especially puppies or dogs new to the experience, might experience fear or anxiety while traveling in a car. As such, if your dog displays any signs of car sickness, such as resisting entry to the car or excessive panting, it may be good to train them way before your trip. You can start by simply sitting with your dog in your car with the engine turned off. Once they become more comfortable with that, you can try taking your dog on very short trips to destinations that are enjoyable for them, such as the dog park. By doing this, you will ensure that by the time of your trip, you and your dog are both enjoying the experience.
Choosing the Right Ride and Kit for Your Travel
To ensure maximum comfort for your dog, you do have to pack a number of things. First and foremost, you need to bring a crate that is spacious enough for your dog. According to the American Kennel Club, this crate should be big enough to allow your dog to stand, turn, and lie down. A crate will help keep your dog safe in your car. Aside from the crate, you need to bring any prescribed medicine for your dog, your dog's collar and leash, your dog's bed or blanket, and toys if your dog has any. Most importantly, make sure that your dog has access to clean water while in the car. Bring enough food for your pooch, too.
With the amount of stuff that you will be bringing with you during your trip, you also need to make sure that your vehicle is large enough to accommodate your and your dog's things. Ideally, you can drive an SUV or a large truck with a covered cargo area. These kinds of vehicles are spacious enough and often hold your items safely. It would also be good if your vehicle has climate control and has a quiet cabin in case your dog is easily stressed. Making space in your vehicle for your dog for your trip together ensures maximum comfort for your pet and less stress for you.
On the Road Considerations
On the day of the trip itself, and while you're on the road, there are some steps that you need to take to ensure your pet's safety. When planning the route that you are going to take, make sure that you identify the emergency veterinary services along the way. If things go well, you won't have to use these services; however, you will have the peace of mind knowing that a veterinarian is accessible in case you need one. Experts also suggest that before the trip itself, it is ideal to take your dog for a long walk or a visit to the dog park. A tired dog is a well-behaved dog; by allowing them to wear off their excess energy before the trip, it becomes more likely that they'll rest or even sleep for a portion of your trip.
While on the road, you might also want to plan for rest stops every two or three hours for your dog to go to the bathroom or stretch their legs. Consider stopping by rest areas that have dedicated spaces for pets, as advised by expert dog trainers. Frequent rest stops allows your dogs to avoid feeling cooped up, thus helping them relax while you are in transit.
Meanwhile, Dr. Lin Chen, director of the Travel Medicine Center at Mount Auburn Hospital in Cambridge, Massachusetts, says that as a general rule, one should treat their pets like a family member. This means that the COVID-19 precautions that you apply to yourself should be applied to your dog, too. For instance, your dog should remain 6 feet away from other humans, too.
Traveling with your dog can take a lot of preparation, but the rewards that you reap from the experience can be priceless. Consider these tips for the best traveling experience with your pet.