You insure your home, car, health, and life—just about everything important to you. But what about your furry friends?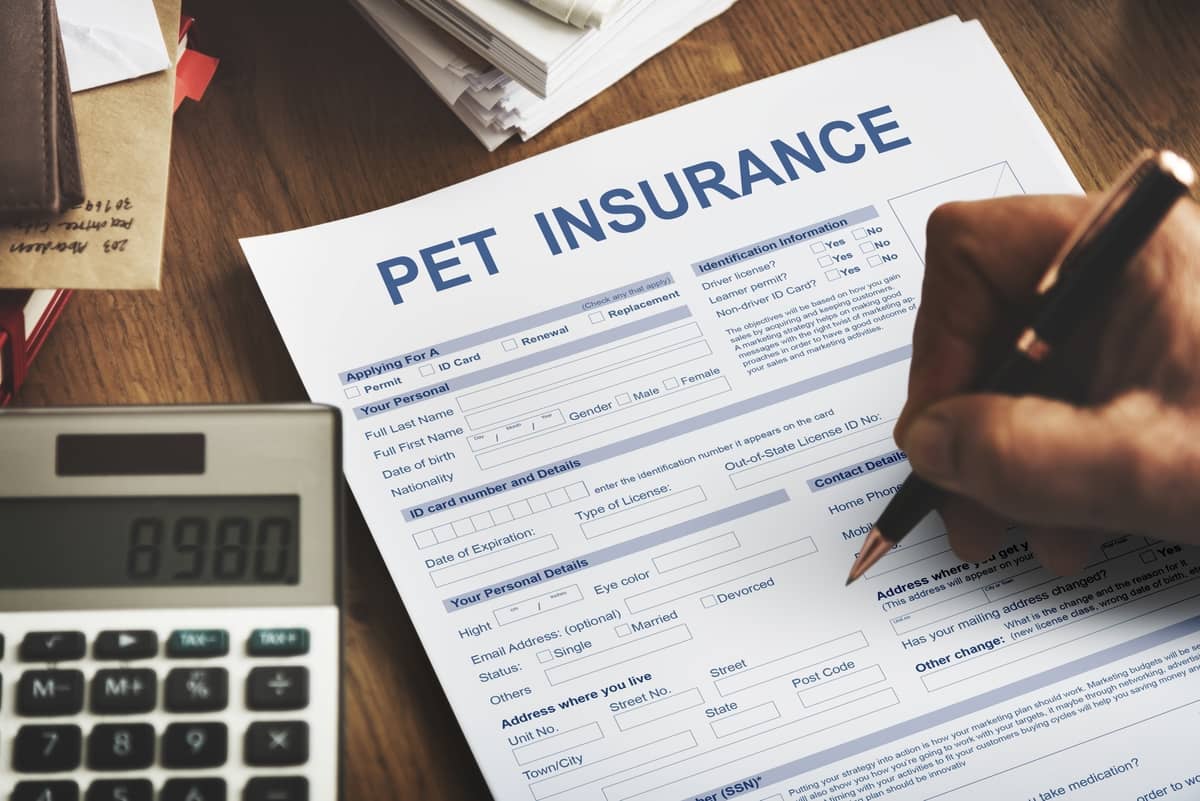 In recent years, insurance for pets has become increasingly popular. Nearly four million pets, to be exact, were covered by pet insurance in 2021. And that number can still rise as more and more people realize the benefits of insuring their pets.
But as you review different plans, you may come across some drawbacks that give you pause. To help you make the best decision for your pet, here are the pros and cons of getting pet health insurance.
The Pros
Pet insurance is much like human health insurance. Most plans will reimburse you for a percentage of your vet bills, anywhere from 50 to 100 percent. Some even cover alternative treatments like acupuncture.
1. Peace of Mind
With pet insurance, you won't have to worry about whether you can afford treatment for your pet if they get sick or injured. It's a safety net that can take some of the financial stress out of pet ownership. With one, you know that you can always provide the best possible care for your furry friend.
For example, let's say your dog gets into a fight with another dog and needs an $800 emergency surgery. If you have pet insurance with a 70 percent reimbursement rate, you would only be responsible for $240 out of pocket. That translates into significant savings, especially if your dog needs ongoing treatment.
2. Customizable Plans
Most pet insurance companies offer a variety of plans that you can tailor to your needs and budget. For example, you may be able to choose a policy with a higher deductible but lower monthly premiums.
There are also a variety of add-ons that you can include in your plan. For example, routine care coverage can cover things like vaccinations and teeth cleanings.
You can easily create a plan that's just right for you, your pet, and your budget.
3. You Can Choose Your Vet
One of the best things about pet insurance is that you can choose your vet. You're not restricted to a network of approved providers like with human health insurance. This means that you can continue going to the vet you've been taking your pet to for years, even if they're not in-network.
But while you're free to choose any vet you want, some plans will only reimburse if your vet is licensed. So, verify your vet's professional license before you take your pet to them.
4. Simple Billing
Pet insurance is much simpler than human health insurance. You pay your vet bill in full and then submit a claim to your pet insurance company. They will reimburse you directly, likely through a direct deposit or a check.
The reimbursement process is usually pretty quick, too. Most companies will reimburse you within a few days. And the payment will depend on the reimbursement percentage, deductible, and maximum annual payout.
5. Free Annual Exam
Some pet insurance companies will cover the cost of your pet's annual exam. This means you can get a free check-up for your pet every year, which is a nice perk. If your best friend is due for their annual exam, it's worth checking to see if your pet insurance company offers this benefit.
The Cons
There are a lot of great things about pet insurance. But there are also some drawbacks that you should be aware of before you decide to buy a policy.
1. It May Not Cover Everything
One of the drawbacks of pet insurance is that it may not cover everything. For example, some plans won't cover pre-existing conditions or hereditary conditions.
So, if your dog has a condition that's common in their breed—like hip dysplasia—you likely won't be able to get coverage for it. The same goes for conditions your pet develops before you purchase a policy.
2. Upfront Cost
Sure, there are a lot of ways that pet insurance can help you save money. But there's also an upfront cost to consider.
Pet insurance plans range from $20 to $50 per month, depending on the coverage you pick. And while that may not seem like a lot, it can add up over time—especially if you have multiple pets.
Not only that, but deductibles and reimbursement rates can vary significantly from one pet insurance company to the next. Some companies may have higher deductibles but lower monthly premiums. Others may have lower deductibles but higher monthly premiums. And still, others may have a mix of the two.
So, review the different plans carefully before you decide on one.
3. Preventative Care May Not Be Covered
While some pet insurance companies offer routine care coverage as an add-on, not all do. This means that you may have to pay out of pocket for things like vaccinations and teeth cleanings. And even if your pet insurance company does offer routine care coverage, there's no guarantee that it will cover 100 percent of the cost.
So, if you're looking for pet insurance that will cover preventative care, be sure to check the plan details carefully before you buy a policy.
Is It Worth It?
At the end of the day, choosing to get pet insurance is up to you. There are many great things about it, but there are also some drawbacks that you should be aware of. So, here are a few more important things to remember when making your decision:
You Will Still Need to Set Money Aside for Pet Care
High-cost policies don't always mean that you'll never have to pay out of pocket for pet care. Most policies have a deductible that you'll need to meet before the insurance company starts reimbursing you.
And even if your policy doesn't have a deductible, there are still some things that it may not cover like pre-existing conditions and routine care. So, you'll still need to set money aside for those things.
Insurance May Save Your Pet's Life
This is not listed under pros because it's not guaranteed. But there is a chance that pet insurance could save your pet's life.
For example, let's say your dog gets hit by a car and needs emergency surgery. The cost of the surgery may be more than you can afford to pay out of pocket. So, you may feel forced to put your dog to sleep because you can't afford the surgery.
Insurance can help you make the best medical decisions for your pet without having to worry about the cost.
Some Pets Will Need It More Than Others
For example, if you have a dog that's prone to hip dysplasia, you may want to consider getting pet insurance. The same goes for cats who live outdoors—they're more likely to get into fights or be hit by cars.
On the other hand, if you have a healthy pet who doesn't need much medical care, you may not need pet insurance.
Pet Insurance Is Not an Excuse to Neglect Your Pet's Health
Some pet owners may feel like they don't need to take their pet to the vet because they have insurance. However, your pet needs to see the vet for routine check-ups and vaccinations, even if you have insurance. And if you think there's something wrong with your pet, don't wait to take them to the vet just because he or she has an insurance policy. The sooner you get them help, the better.
Do Some Research Before You Decide
There's a lot to consider when it comes to pet insurance. So, be sure to do your research before you make a decision. Talk to your vet, read reviews, and compare different policies. That way, you can be sure that you're making the best decision for you and your pet.
Sources:
https://www.sgu .edu/blog/veterinary/is-pet-insurance-worth-it/
https://iheartdogs .com/do-you-need-pet-insurance-5-pros-and-cons/
https://www.realsimple .com/work-life/family/pets/insuring-your-pet
https://www.petcarerx .com/article/5-important-things-to-know-about-pet-insurance/659
https://naphia .org/industry-data/section-2-total-pets-insured/